Film Distributors: Why Your Internal Marketing Team Isn't Cutting It
Getting any project in front of its audience, anywhere, is the goal. Isn't it?
There's no shortage of ways to get a new project in front of an audience. But if you're not strategic about it, you'll waste time and money. The first step is to figure out who your target audience is and understand what it'll take to reach them. Once you know that, you can start to research the best ways to reach them.
But let's look at what's imperative for marketing to work. What sums up what it takes to be effective in marketing.
1) Effectiveness and Efficiency
From the title, you know where I'm going with this. But let's dig deeper as to why this actually matters. Get ready for an unpopular opinion...
Film Distributors: Have you ever thought about why marketing roles within companies often tend to be the first to go in a wide company cutback initiative? I never understood why this is, until one thought rushed into my mind lightyears ago. The thought was as follows:
Maybe it's because they lack a much-needed perspective to fully be effective.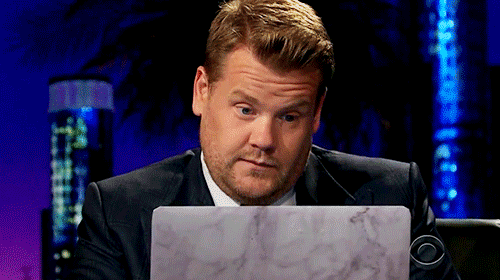 From the title, you know where I'm going with this. But let's dig deeper as to why this actually matters. Get ready for an unpopular opinion...
Have you ever thought about why marketing roles within companies often tend to be the first to go in a wide company cutback initiative? Here are three thoughts to consider:
Bottom of the totem pole:
When it comes to layoffs, marketing is often one of the first departments to be gutted and there are a variety of reasons for this – in many cases, marketing is seen as an unnecessary expense that can be easily trimmed when times are tough. Additionally, marketing roles are often considered to be "non-essential" when compared to other roles in the company, such as sales or operations.
Hard to measure:
Truth is that internal marketing can be difficult to quantify results. Marketing campaigns can take months or even years to pay off, and it can be hard to track a direct return on investment. This can make it difficult for decision-makers to justify investing in marketing, especially when budgets are tight. This leads to:
ROI:
Another reason why internal marketing is often seen as ineffective is that it's easy to make mistakes and/or not see a return. Even with the best planning and execution, there's always a risk that a campaign will flop. This can be costly and discouraging, and it can lead to even more skepticism about the value of marketing. A salary plus a budget for marketing can run rather costly. (Additionally, internal marketers may also lack the budget and resources necessary to execute their ideas effectively.)
2) Perspective and Perception.
Now, it's true that today, we have numerous research and insights companies ready to assist with providing the information about your target audience that you need in order to know who they are, where they are, and so much more. Tons of information, graphs, and data to help you know how your company should engage with them.
You most likely will…
1. Allow your internal team to conduct this research and interpret this research. (Your marketing team or even an internal research team.)
or
2. Outsource the research and allow your internal marketing team to dissect it (or interpret it).
If you do 1 or 2, consider this 3rd reason:
3. You outsource the research and the dissecting of that research.
If your team does 1 or 2, consider this 4th reason why a company – any company – should consider what this article title is suggesting.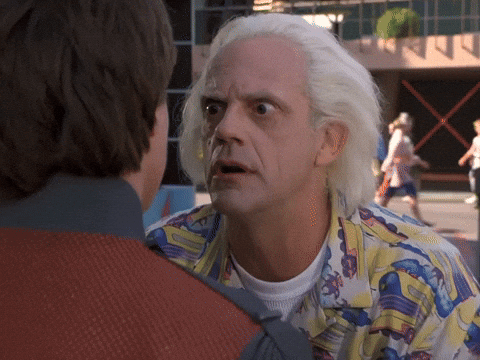 Why? Because an internal marketing team:
Lacks the much-needed perspective and perception:
Think about it. An internal marketer/researcher (usually the one that should be responsible for leading the company's marketing initiatives or collaborating along with the team that does) works from an internal perspective. They do their research/receive the research, and although are very knowledgeable about what they do, they must also understand what's out there, outside their company walls. Without an external perspective, it's difficult to develop campaigns and initiatives that are aligned with the company's larger goals. This includes the overall marketing strategy and objectives of reaching people. Meaning that without an external perspective, an internal marketing team will always play the second fiddle to a Marketing Strategy Consultant. Someone that can do the research and chop up the insights as if to feed a toddler. The third option, therefore, is best. Outsource your researcher.
Now, am I saying every internal marketing professional is ineffective? Absolutely not. Internal marketers can be extremely effective in driving results for their organization. I am suggesting that there is something missing that could make them that much more effective. Effective in such a way that they don't get discarded at the first opportunity a company needs to cut people from payroll. Marketing is essential to the success of a company. It helps drive new business and increase revenue and cutting it can have serious negative consequences for both short-term results and long-term success. I'll put it this way: An internal marketing team is better than not having a marketing team at all.
Just know that you'll get the best for your buck if you outsource the expertise in research and marketing. Their effectiveness, efficiency, outsider-looking-in perspective, and perception to get any project in front of any audience, anywhere, in invaluable.